Bhakti House Yoga Studio
Bhakti House is a yoga studio where wellness seekers unite to ignite inner light through yoga, self-study, and health.
We're dedicated to fostering a community that encourages self-discovery and meaningful connections.
Our mission is to inspire, uplift, and nurture through immersive yoga experiences, educational workshops, and conscious gatherings.
With a diverse range of yoga classes and unique approach to wellness, Bhakti House Yoga Studio, brought to you by Asivana Yoga, invites you to embark on a journey of self-discovery.
Full Schedule Posted on EventBrite
Discover a Path that Resonates with You
At Bhakti House Yoga Studio, we believe in yoga for everyone. Our range of classes caters to all levels, interests, and ages, allowing each person to find their unique path to health and wellness
Weekly Yoga Classes
Whether you seek the flowing rhythms of Vinyasa yoga, the soothing calm of Yin yoga, the traditional alignment of Hatha yoga, or the nurturing restfulness of Restorative yoga, our expert instructors guide you through transformative experiences tailored to your needs.
Yoga for Retirees
Embrace the golden years with our gentle and chair yoga classes. These mindful practices are crafted with care to keep you flexible, balanced, and joyful, regardless of age or mobility.
Yoga Immersions and Workshops
Dive deeper into the practice of yoga with our immersive events and yoga workshops. Explore new dimensions of self-discovery, refine your practice, or delve into specialized topics, all under the expert guidance of seasoned practitioners.
Yoga Teacher Continued Education
Elevate your teaching skills with our yoga teacher continued education programs. Stay up-to-date of the latest techniques, deepen your understanding of yogic philosophy, and earn continued education credits with Yoga Alliance to enhance your classes. Commit to growth, and let us guide you to new heights in your teaching journey.
Meet Our Teachers
Jack Utermoehl

Hi, I'm Jack, an adventurer at heart, transformed through Vinyasa and Bhakti, now sharing my journey as the founder of Asivana Yoga and Bhakti House. Join me on this path of exploration, connection, and self-discovery.

Natalia Cavaliere

Hi there, my name is Natalia - a local yoga and meditation guide here in the Grand Valley! My passion is helping my community integrate the teachings of yoga into their daily lives through mindful movement, introspection and breath.

Lauren Gausselin

Hi! My name is Lauren. I am elated to begin sharing mySelf here in the Valley! A pinnacle of my inspiration comes from rhythm, movement, and writing. This action of play is one that I love to share in hopes that you feel welcomed to do the same!

Maksim Z

A certified Yoga Therapist, Meditation Teacher, Ayurvedic Counselor, and Sound Healer. With a holistic and compassionate approach to health, Maksim works collaboratively with his clients to help them overcome life's challenges and develop powerful health routines.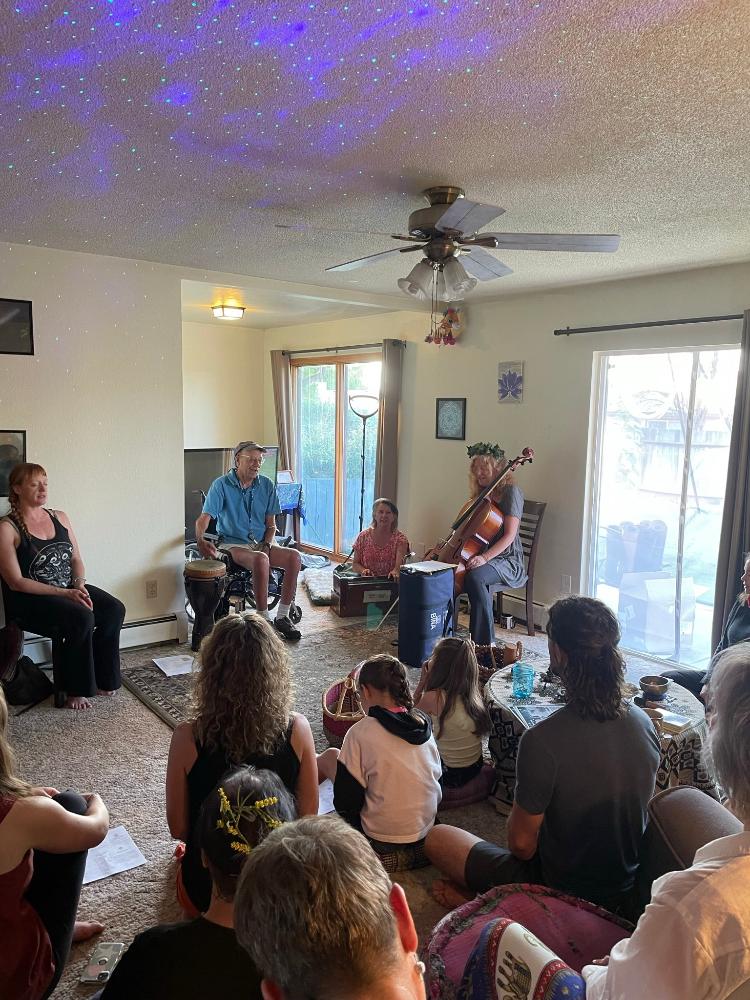 Gather - Satsang
Satsang, or gathering of community, lies at Bhakti House's core.
We embrace an environment of respect and openness, offering avenues for profound connections and meaningful conversations, from yoga discussion groups to experiential immersions.
Find your next yoga class with us!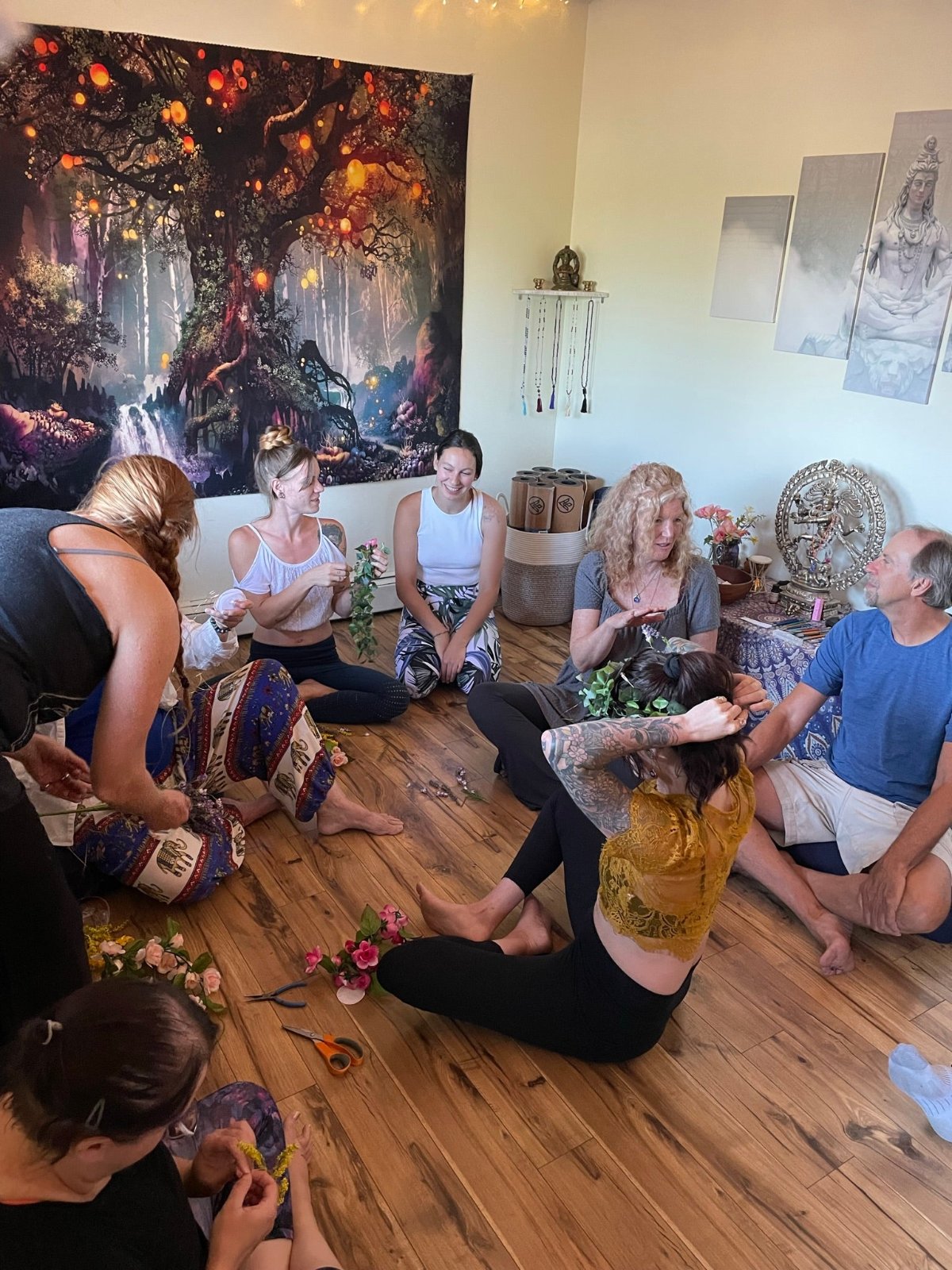 Tribe - Kula
Kula, our tribe, is the heart of who we are.
More than a membership, it's a loving and supportive community that thrives on shared experiences and mutual growth.
Here, you find your tribe.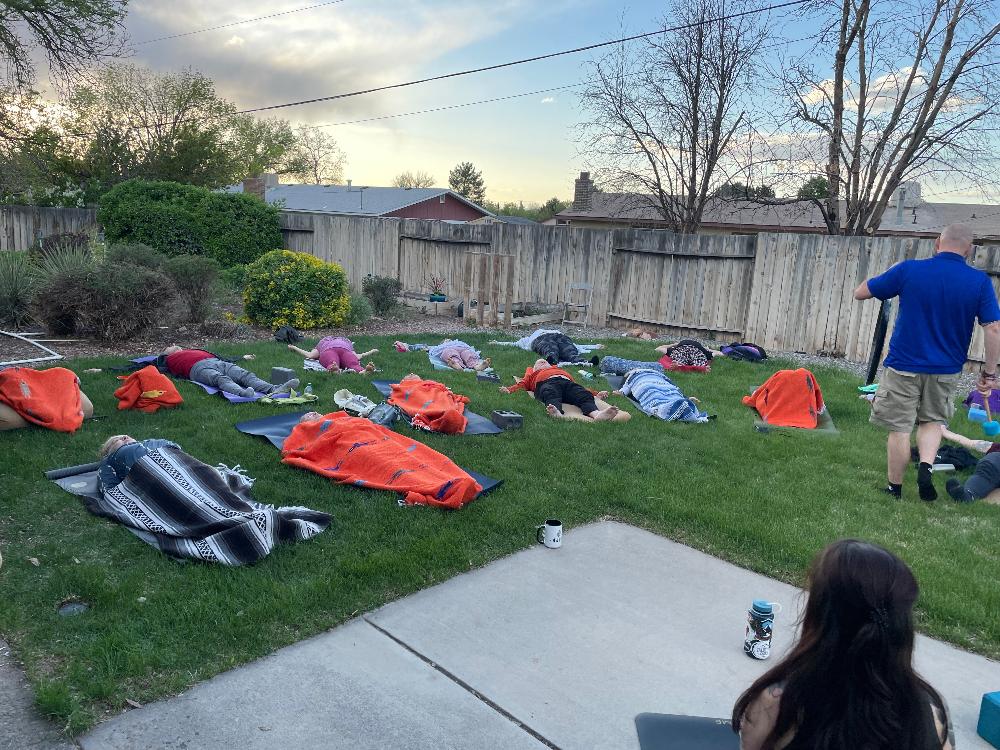 Joy - Ananda
Ananda, the joy within, is what we strive for at Bhakti House.
This joy transcends yoga, manifesting in daily life and our interactions.
From serene moments to vibrant laughter, Ananda permeates all we do.