Regular price
Sale price
$135 -
Unit price
per
Sale
Sold out
Complete Yoga Kit for Beginners: 🌟 
This all-in-one yoga kit has everything a new yogi needs to start their journey, providing convenience for you, and the best yoga kit for your budding practice.
Flux Cork Yoga Mat:
🧘‍♀️ 
Experience comfort and stability with our natural, non-slip grippy Flux cork yoga mat. Perfect for beginners, its durable and warm surface helps you learn new poses safely and confidently.
Two EcoBlock Cork Yoga Blocks:
📦 
Enhance your yoga practice and make poses accessible with these sturdy, eco-friendly blocks. Ideal for beginners, they offer support and stability, and this yoga starter kit comes with two cork yoga blocks!
Odyssey Yoga Strap: 

🤸‍♀️
 Improve your stretching and balance with our durable Odyssey Yoga Strap. The best yoga strap for beginners, it helps position your body into proper alignment and deepen your poses safely, increasing your flexibility over time.
The "Simple" Yoga Mat Carrying Strap:
🧳 
Transport your Flux cork yoga mat with ease using the "Simple" yoga mat carrying strap. Perfect for yogis on-the-go, its simple usage ensures your mat is easy to carry to class or the park.
Eco-Friendly and Sustainable Materials:
♻️ 
Feel good about your yoga practice with our sustainable yoga kit for beginners. All products are ethically and sustainably sourced and produced, allowing beginners to start their yoga journey in harmony with the environment.
Unleash Your Inner Hero:
 🕉 This yoga kit for beginners serves not just the best cork yoga mat and yoga props but a catalyst for personal growth and transformation. Start your yoga journey with Asivana, and begin to discover your strength, resilience, and unity with the world.
Features

Sustainable: Flux cork yoga mat and EcoBlock cork yoga block are 100% natural FSC certified cork.

Durable: Built to last materials and construction.

Supportive: Props and yoga mat provide stable support and grip during your yoga practice.

Non-slip Surface: The natural cork material ensures excellent grip and slip resistance.

Versatile: Ideal for various yoga styles and levels, assisting in deepening poses and increasing flexibility.

Easy to Clean: Cork's natural antimicrobial properties help resist odors and can be easily wiped down with a damp cloth.
Dimensions

Flux Cork Yoga Mat

Standard: 72" x 24"
Thickness: 5mm
Weight: 7 lbs

EcoBlock Cork Yoga Block

Standard: 9" x 6" x 4"
Weight: 2 lbs

Odyssey Yoga Strap

Length: 8 feet
Weight: 5 oz
Care Instructions

Clean: Gently wipe down the surface with a damp cloth after each use to remove any sweat, dirt, or oils.

Avoid: Refrain from using harsh chemicals or abrasive materials to clean the block, as they can damage the cork surface.

Dry: Allow the block to air dry completely before storing it away. Keep it out of direct sunlight for extended periods, as it may cause fading or warping.

Store: Place the EcoBlock in a cool, dry area, away from extreme temperatures or humidity.
Share
View full details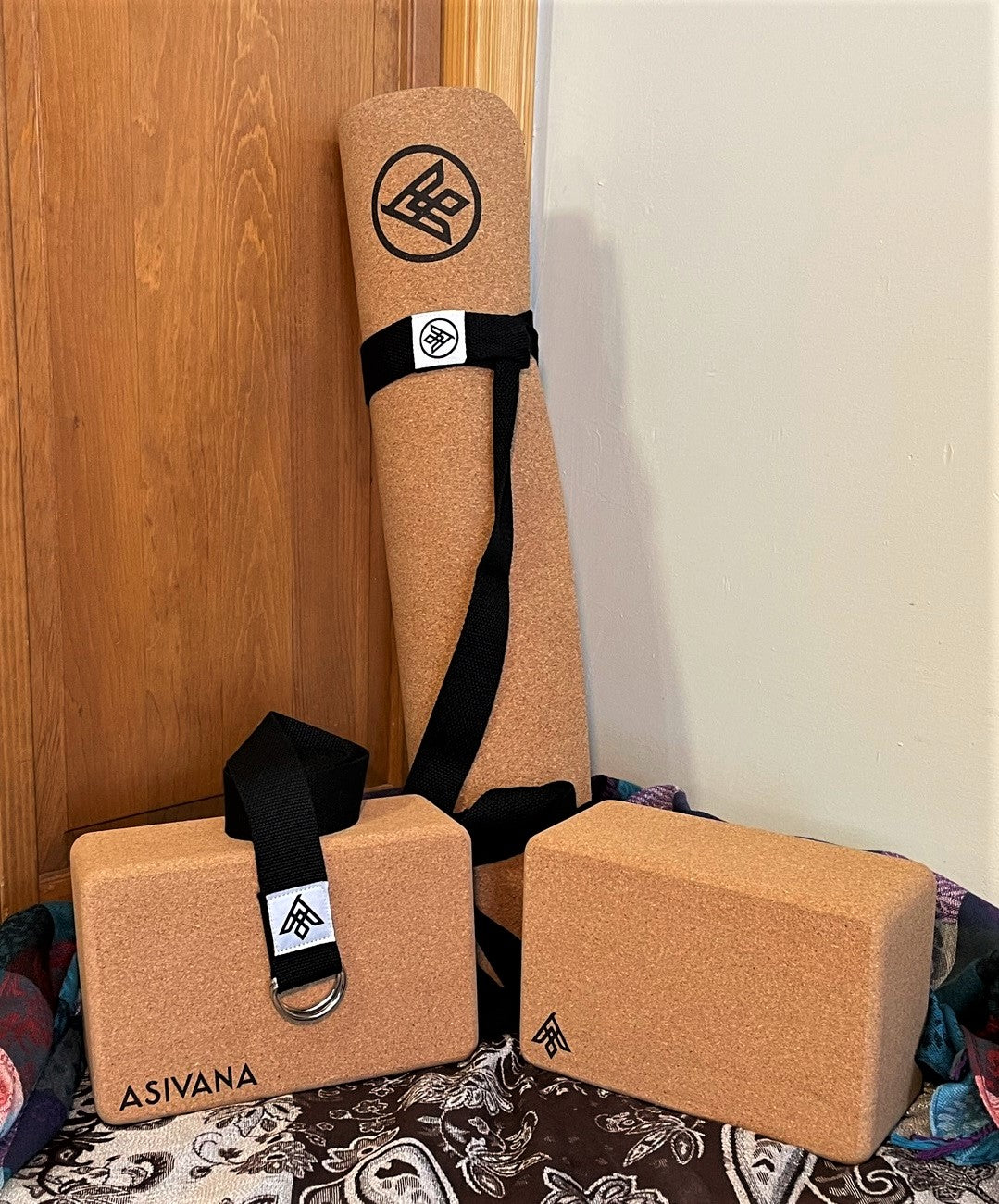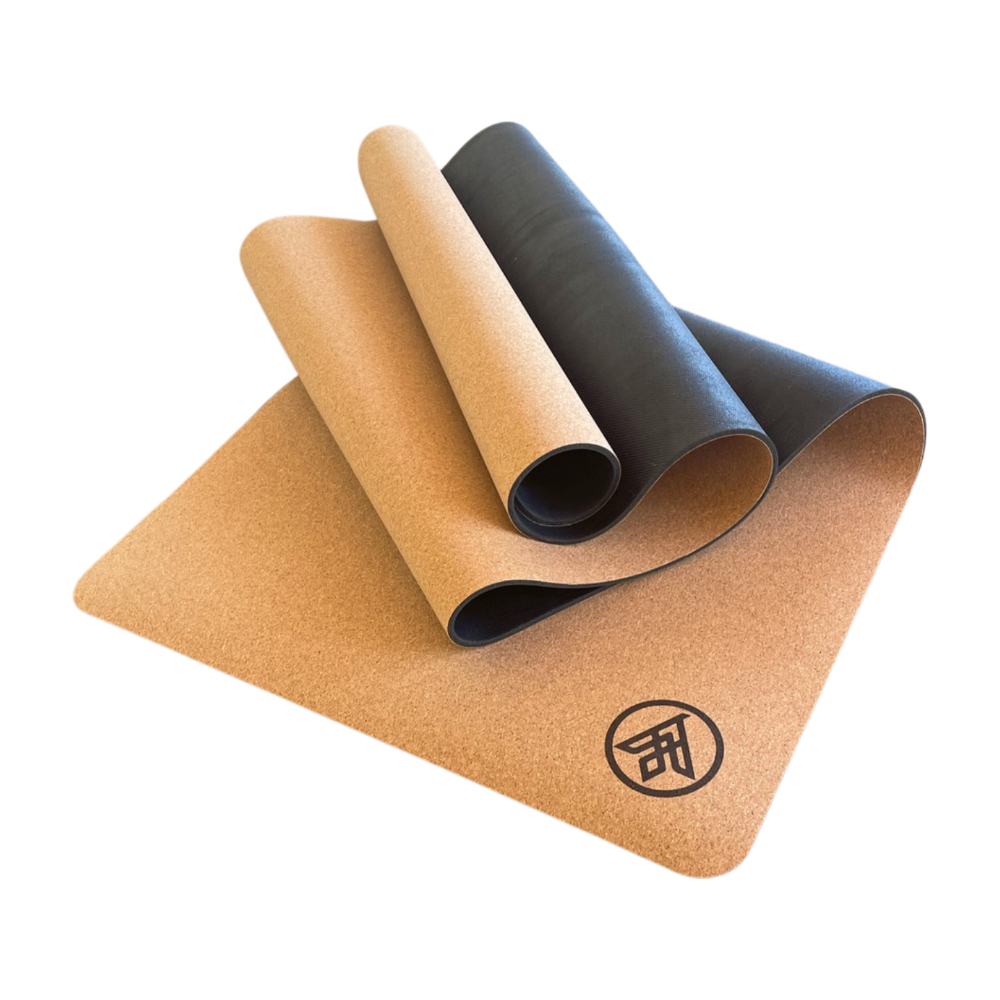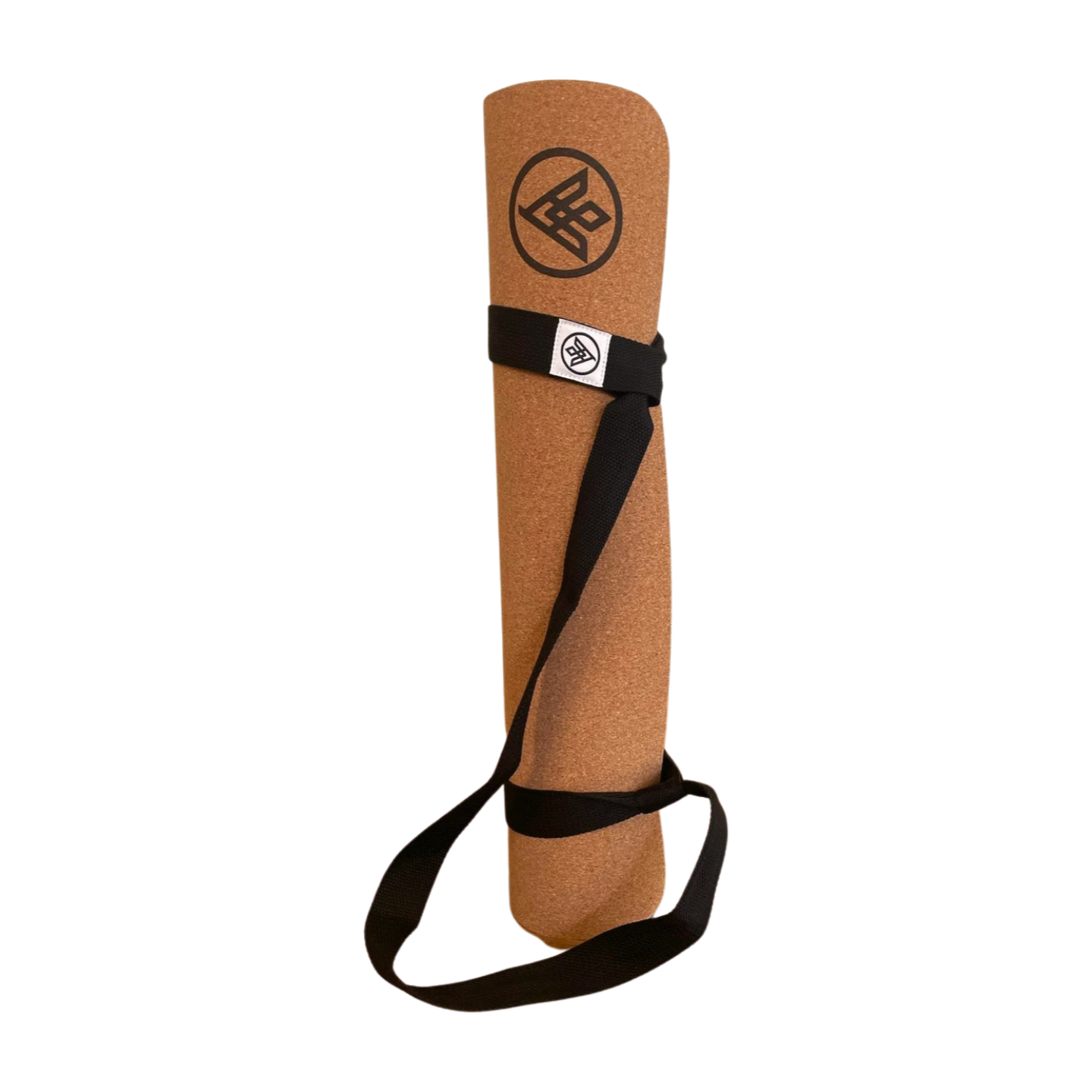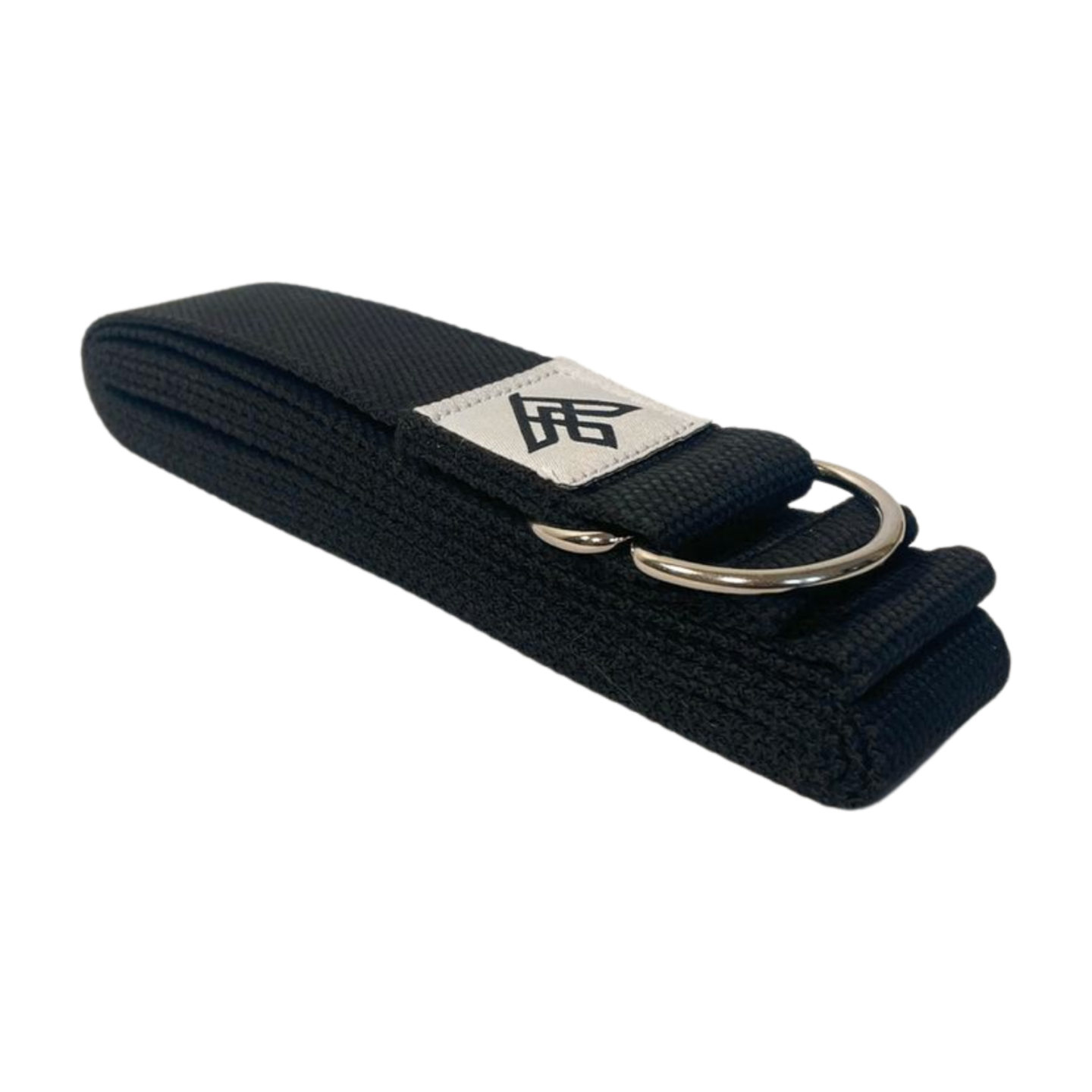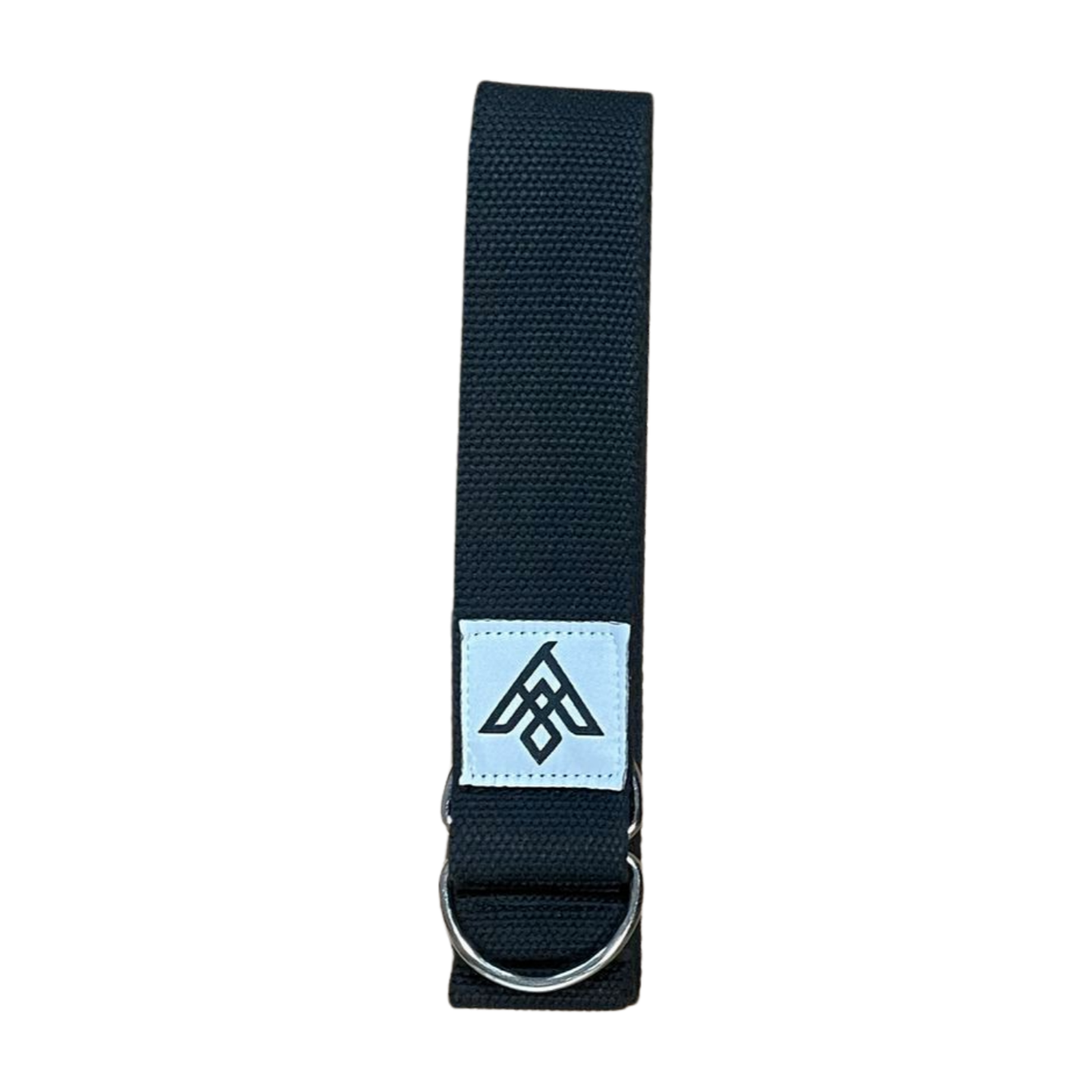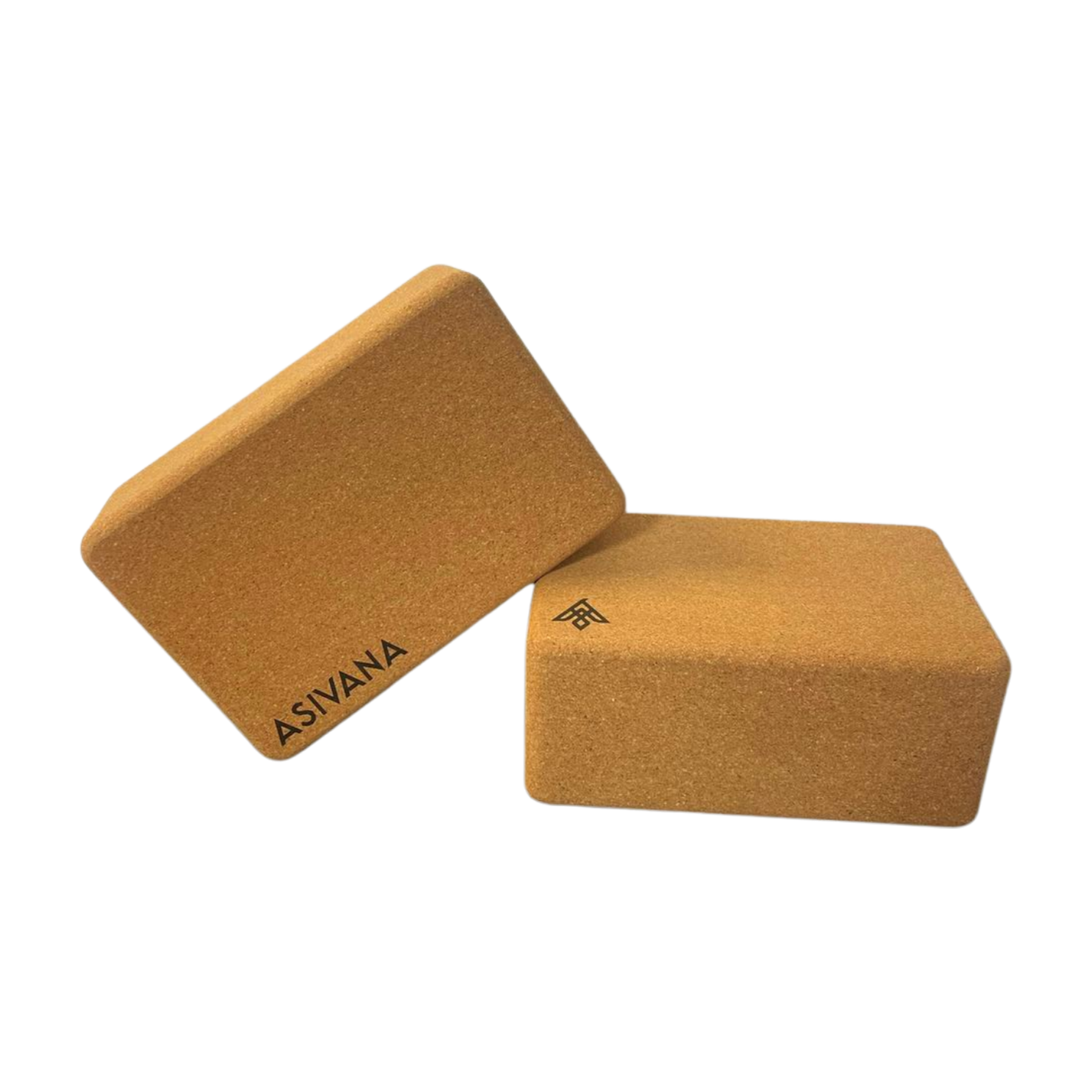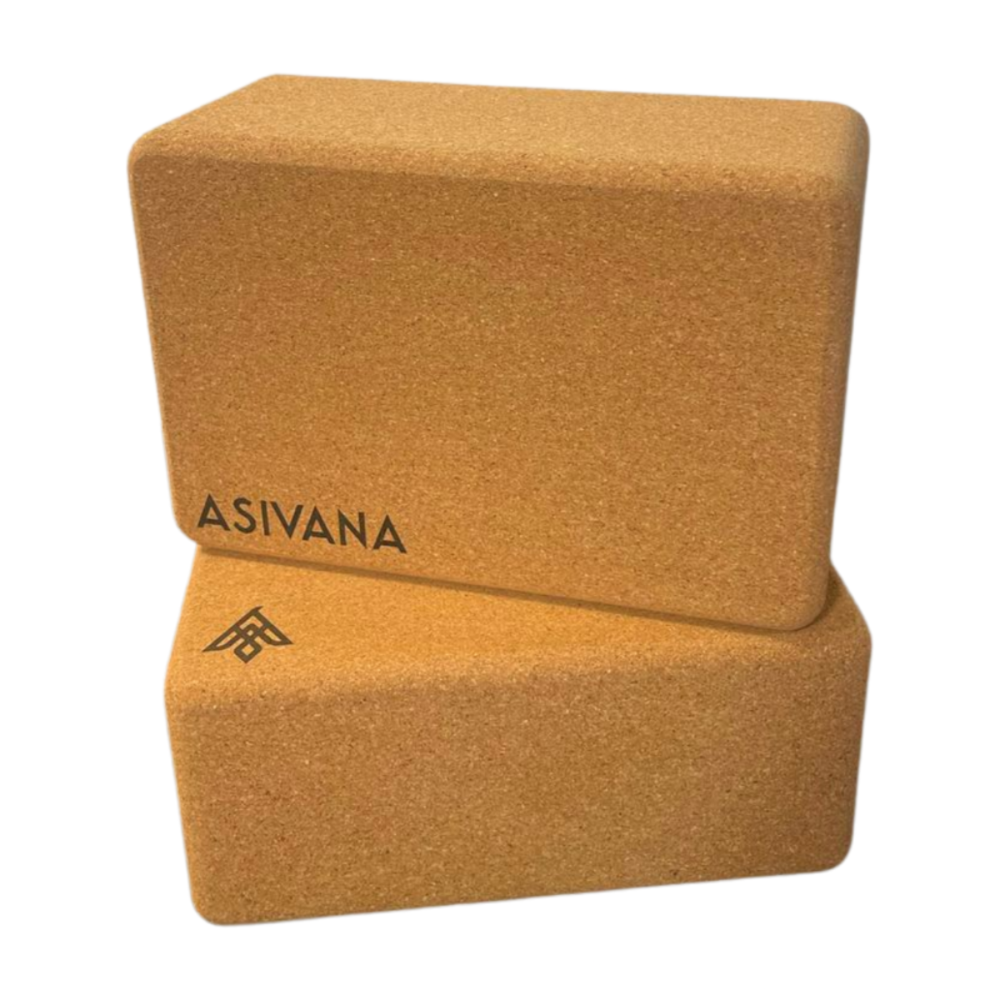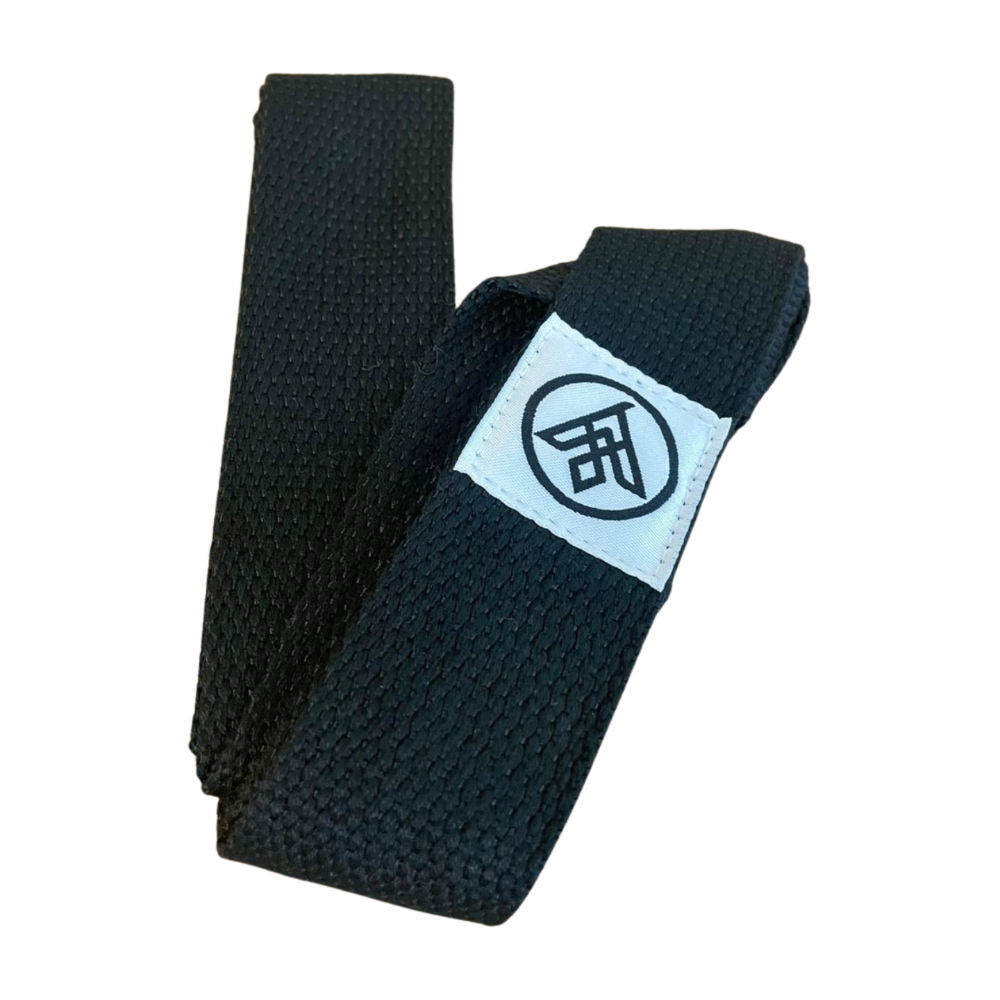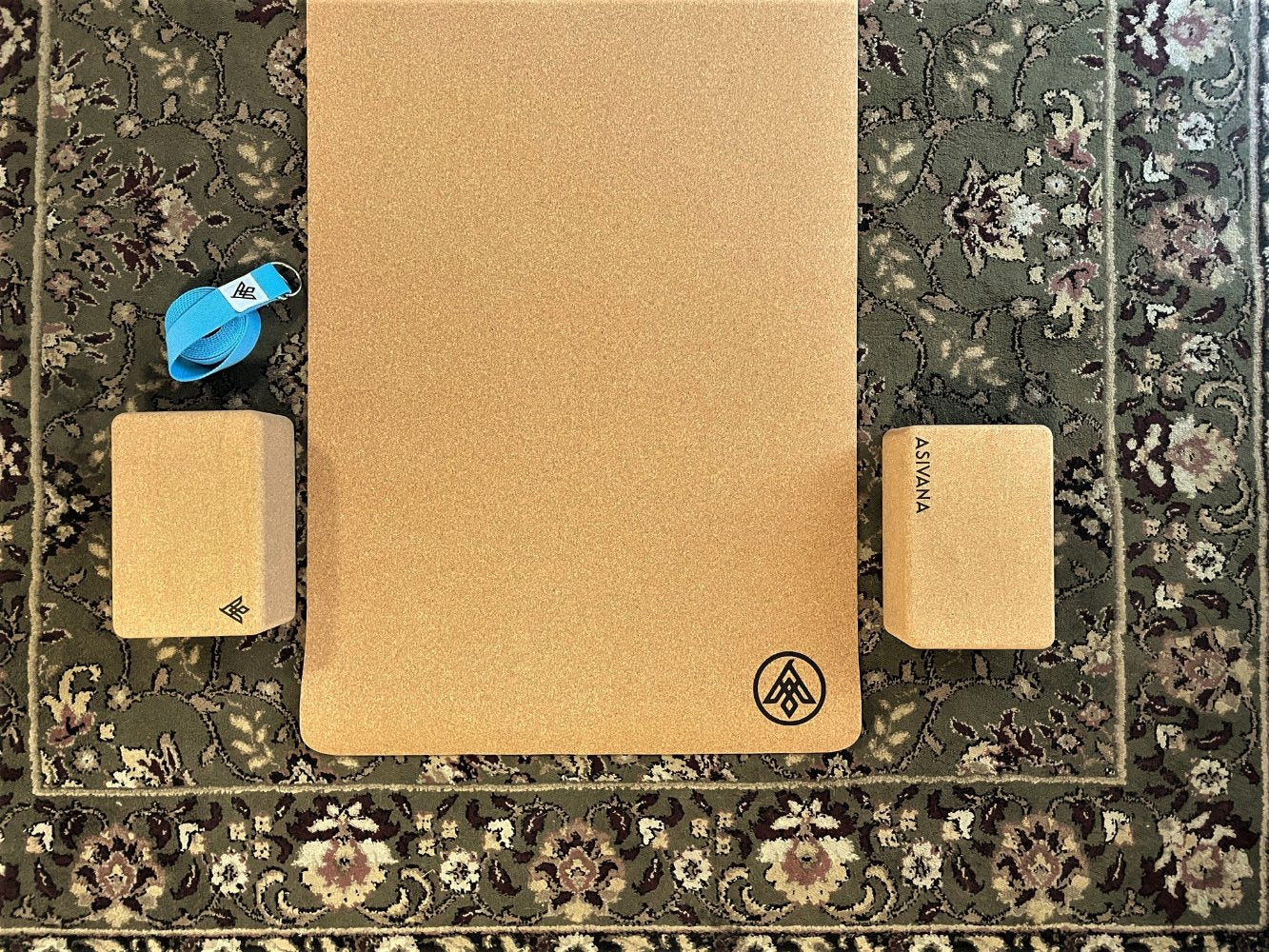 Elevate Your Flow
Turn your home into a yoga sanctuary. Get your yoga essentials and experience the difference of practicing with our premium, sustainably sourced starter kit.
Begin your journey to enhanced strength, flexibility, and unity.
Practice with Purpose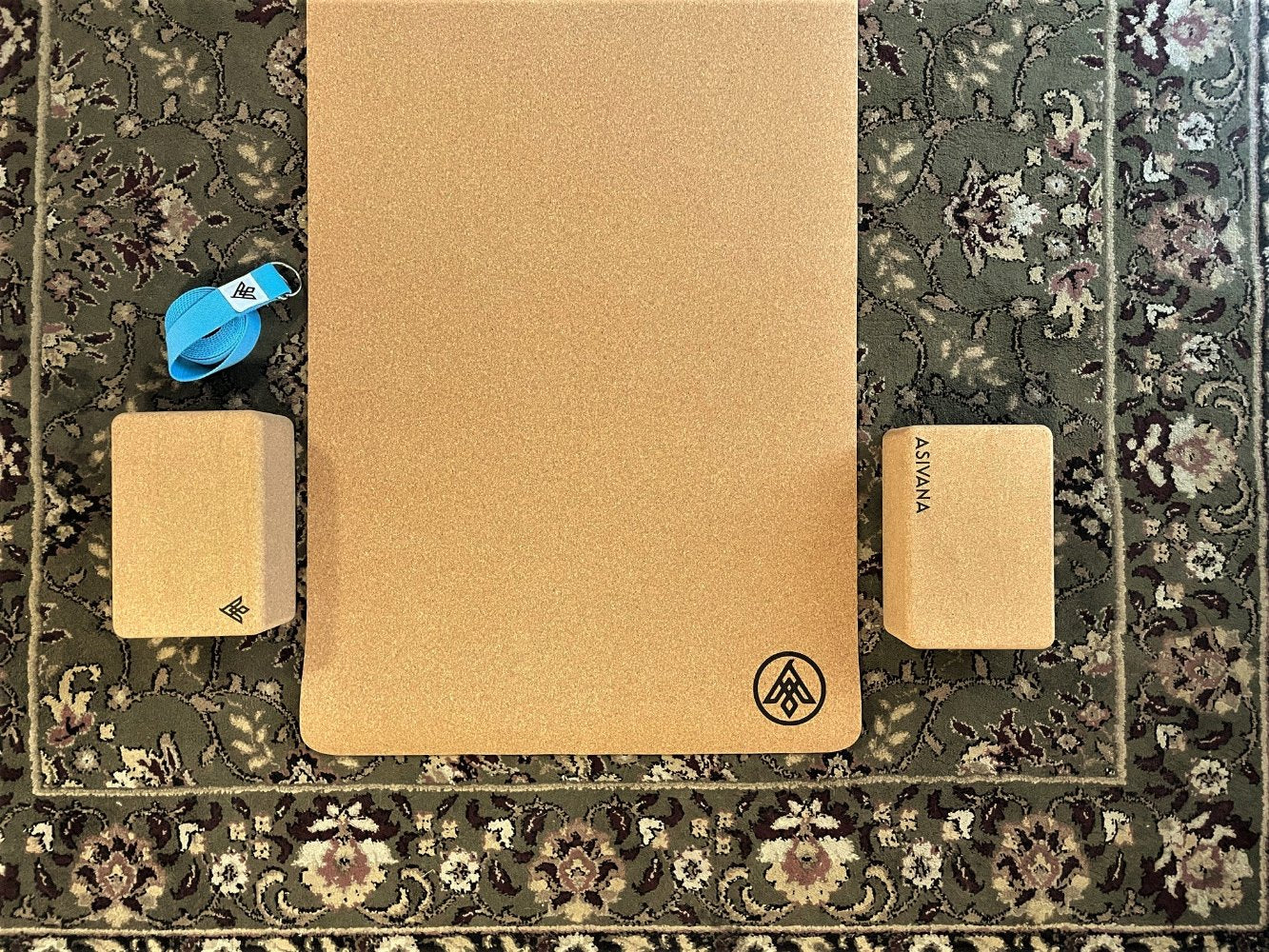 All-in-One Yoga Essentials

Begin your transformative journey of self-discovery and growth with our comprehensive yoga starter kit.

Tailored for you, this set includes everything you'll need -

Flux cork yoga mat
Odyssey Yoga Strap
(2) EcoBlock cork yoga blocks
The 'Simple' yoga mat carrying strap

With these tools at your disposal, you'll be well-equipped to explore yoga's depth and richness, navigating your personal path of unity, strength, and resilience.
Elevate Your Home Flow

Elevate your at-home yoga practice with our thoughtfully curated starter kit.

Whether you're cultivating a new daily practice or seeking to enrich an established routine, this kit brings the studio experience right into your home.

Empower your practice and deepen your connection to yoga by creating your personalized tranquil space. Witness the transformative power of yoga unfurling in the comfort of your own sanctuary with Asivana.
Empower Every Level, Any Style

Whether you're stepping onto the mat for the first time or you're a seasoned yogi, our starter kit is designed to empower every pose.

Experience how our carefully selected props can enhance your alignment, deepen your poses, and amplify your practice.

Discover your potential and unleash your inner hero as you navigate through the stages of your yoga journey, finding strength, flexibility, and balance at every turn.
Nature-Inspired Sustainability

In harmony with our commitment to Ahimsa and sustainability, our yoga starter kit is crafted using eco-friendly, nature-inspired materials.

From our Flux cork yoga mat to the EcoBlock cork yoga blocks, we're echoing the philosophy of unity—not just with ourselves, but also with nature.

By choosing Asivana, you're not only investing in your yoga journey but also contributing positively to the planet, respecting and preserving its resources for future generations.
Durability for the Journey

Quality matters, especially when it comes to the tools that support your yoga practice.

Our yoga starter kit is crafted from highly durable materials, ensuring longevity and reliability.

Experience the superior performance and comfort of our Flux cork yoga mat and EcoBlock cork yoga blocks, each designed to withstand rigorous practice while maintaining their integrity.

With Asivana, you're investing in products that last, standing strong on the path of yoga with tools built to endure.
The Best for Your Practice
Foundation for Mastery

Elevate Your Flow

Empower Your Journey