Regular price
Sale price
$9 -
Unit price
per
Sale
Sold out
Gentle Yet Firm Support: 💪 Experience deeper poses and improved flexibility with the Odyssey yoga strap's steadfast grip and reliable strength.
Easy-to-Use D-Ring Buckle: 🔗 The D-ring buckle makes adjustments quick and effortless, allowing you to maintain your flow and concentrate on your alignment and breathing.
Versatile and Practical: 🧘 The Odyssey yoga straps versatility enhances warm-ups, aids posture alignment, and assists physical therapy routines, making every session more seamless and enjoyable.
8 Feet Long: 📏 We believe yoga is for everybody and every body. The generous length of our Odyssey yoga strap makes it accessible and useful for yogis of all shapes, sizes, and flexibility levels.
Crafted from Recycled Polyester: ♻️ Embodying sustainability, the Odyssey yoga strap is crafted from recycled materials, contributing to resource conservation.
Durability for the Journey: 💎 Crafted to last, the Odyssey yoga strap's robust construction lets you concentrate on your practice, providing dependable, enduring support.
Features

Stability: The Yoga Strap helps provide stability during poses, ensuring proper alignment and reducing the risk of injury.

Stretch: The strap allows users to deepen their stretches safely, improving flexibility and range of motion.

Versatility: Suitable for practitioners of all skill levels and compatible with various yoga styles.

Adjustable Metal D-Ring Buckle: Features a secure and easy-to-use buckle for adjusting the strap's length as needed.

Durable Fabric: Constructed from a high-quality, long-lasting polyester blend designed for regular use.
Dimensions

Length: 8 feet

Width: 1.5 inches

Weight: 5 oz
Materials

Recycled Polyester: The Odyssey yoga strap is made from a durable blend of high-quality recycled polyester, ensuring longevity and reliability.

Metal D-Ring Buckle: The Odyssey yoga strap features a sturdy metal D-ring buckle for easy length adjustments and a secure grip during practice.
Care Instructions

Spot Clean: Gently spot clean your Yoga Strap with a damp cloth and mild detergent as needed.

Avoid Bleach: Do not use bleach or other harsh chemicals on the strap, as they can damage the fabric.

Air Dry: After cleaning, lay the strap flat or hang it to air dry. Avoid direct sunlight to prevent color fading.

No Machine Wash: To maintain the integrity of the strap and the metal buckle, do not machine wash or tumble dry.
Share
View full details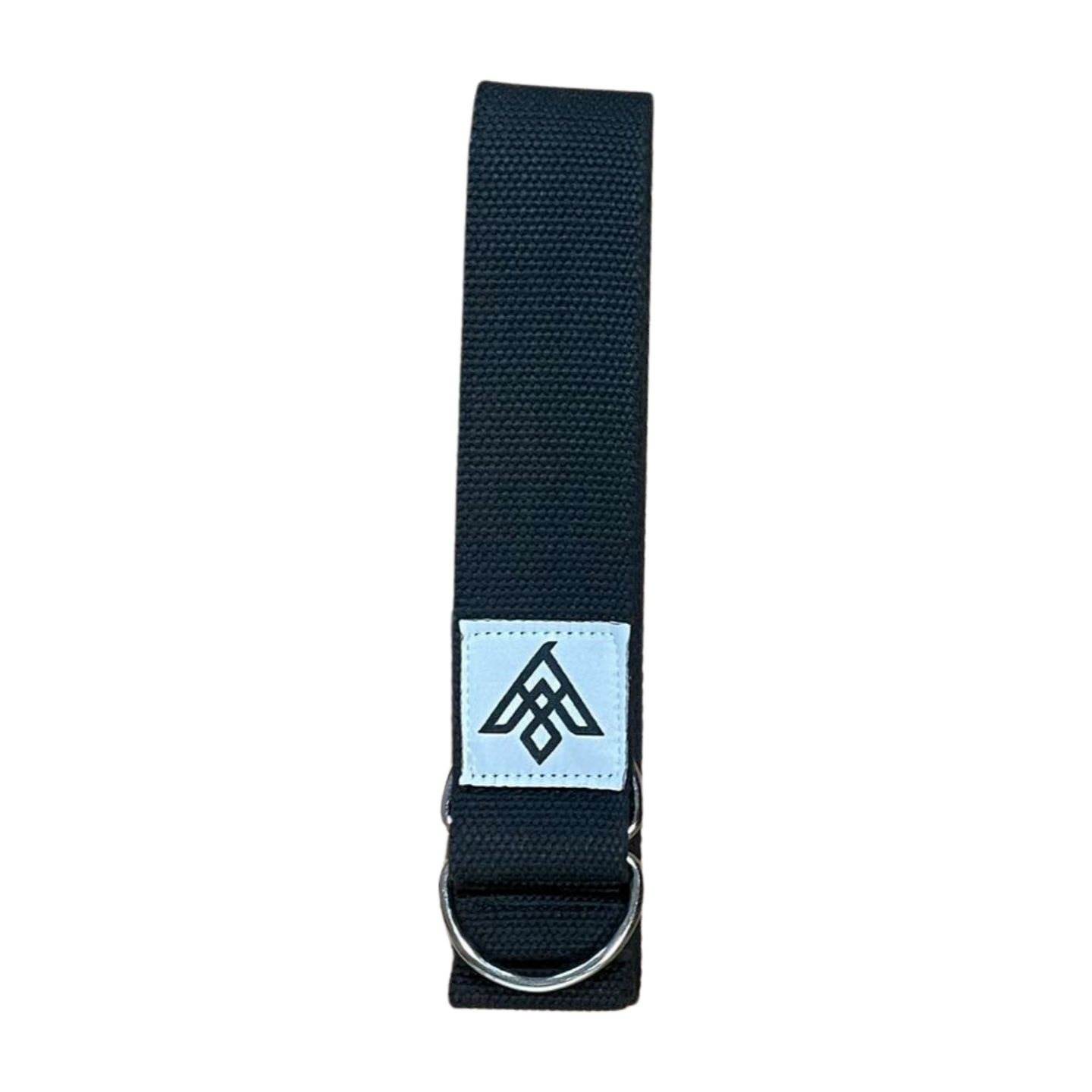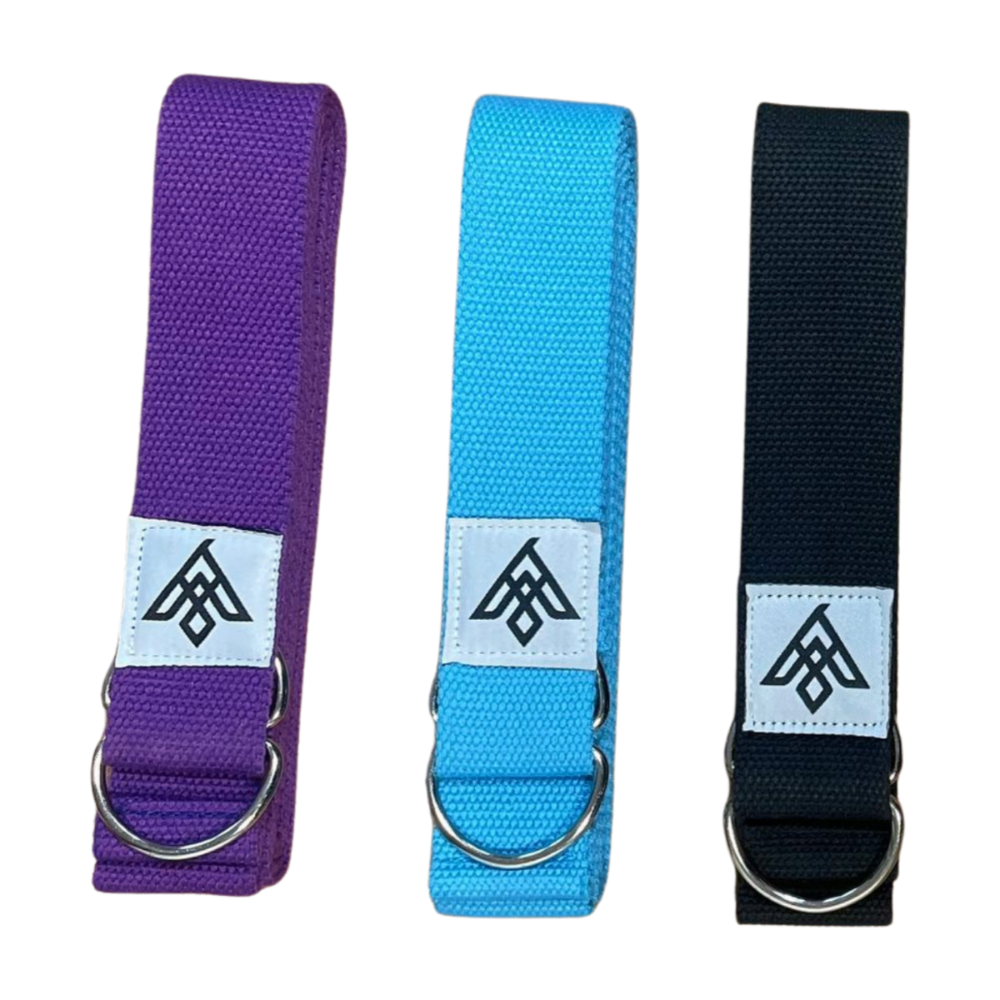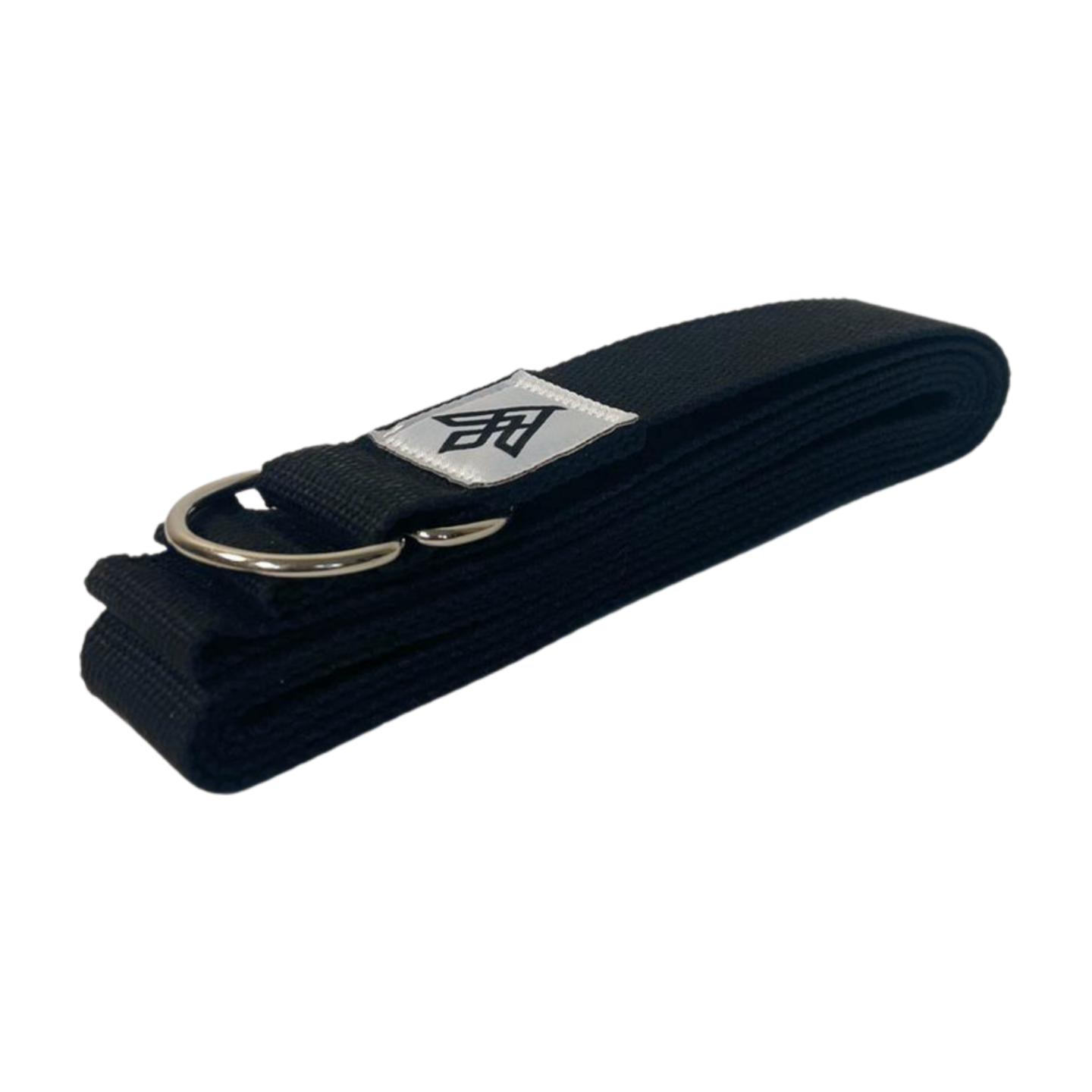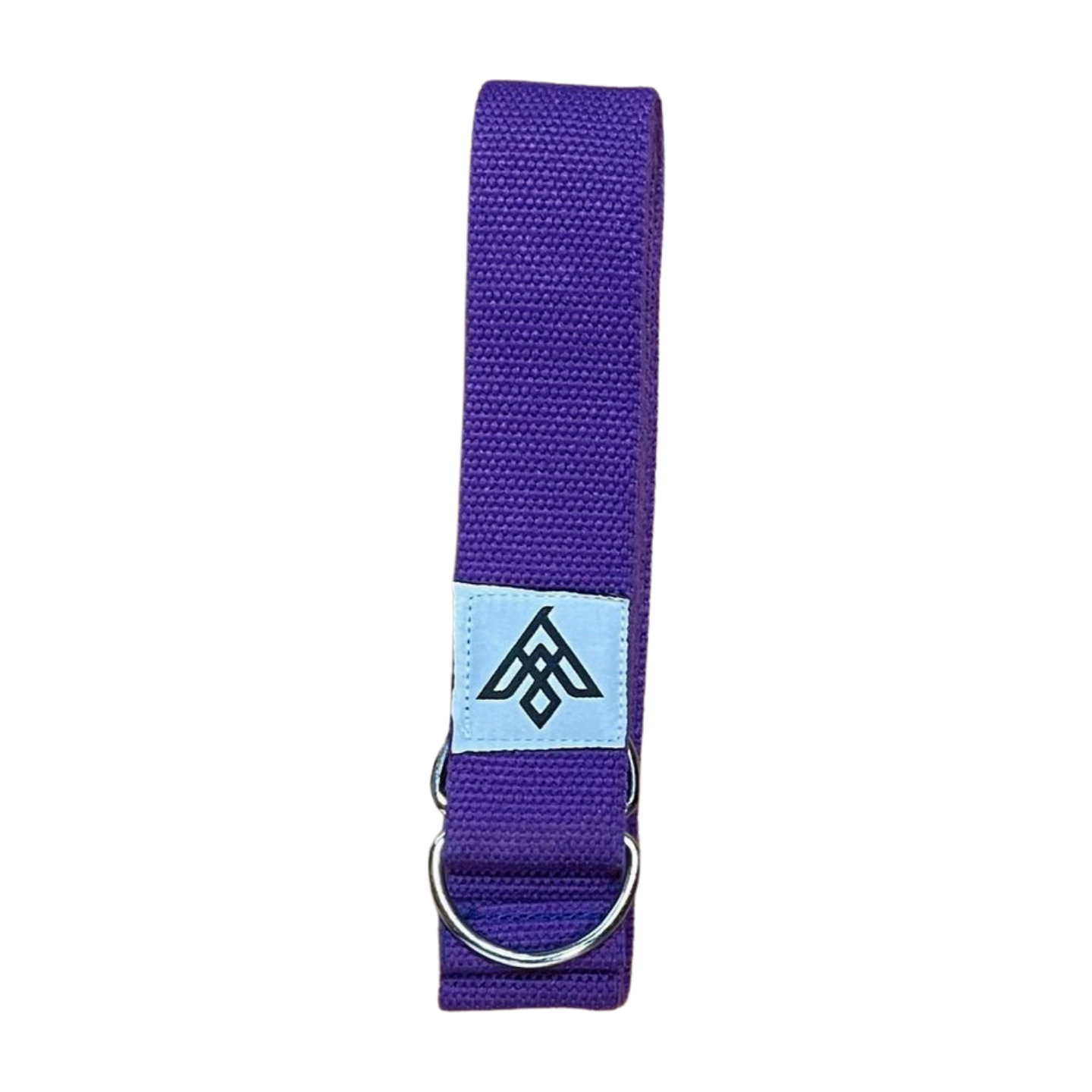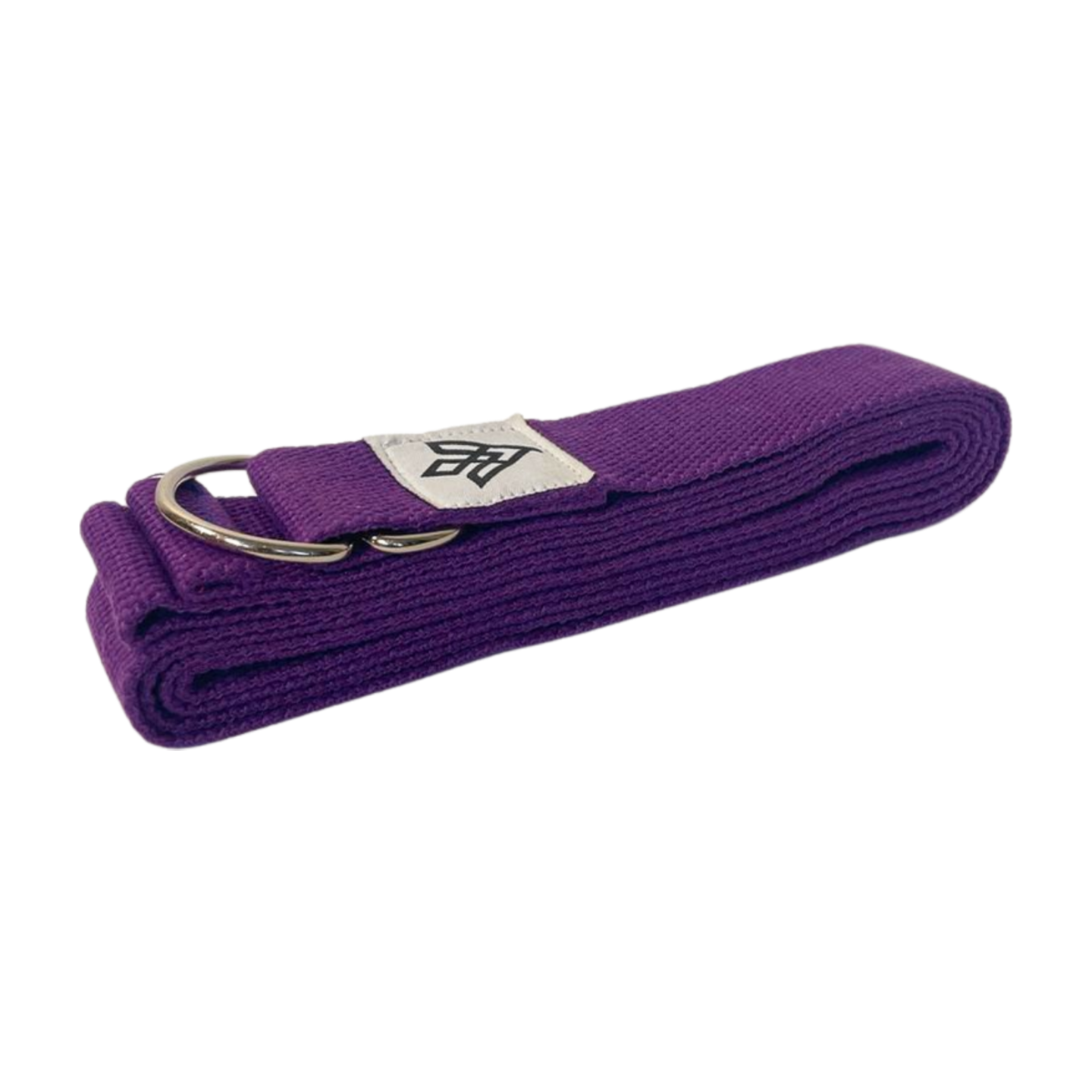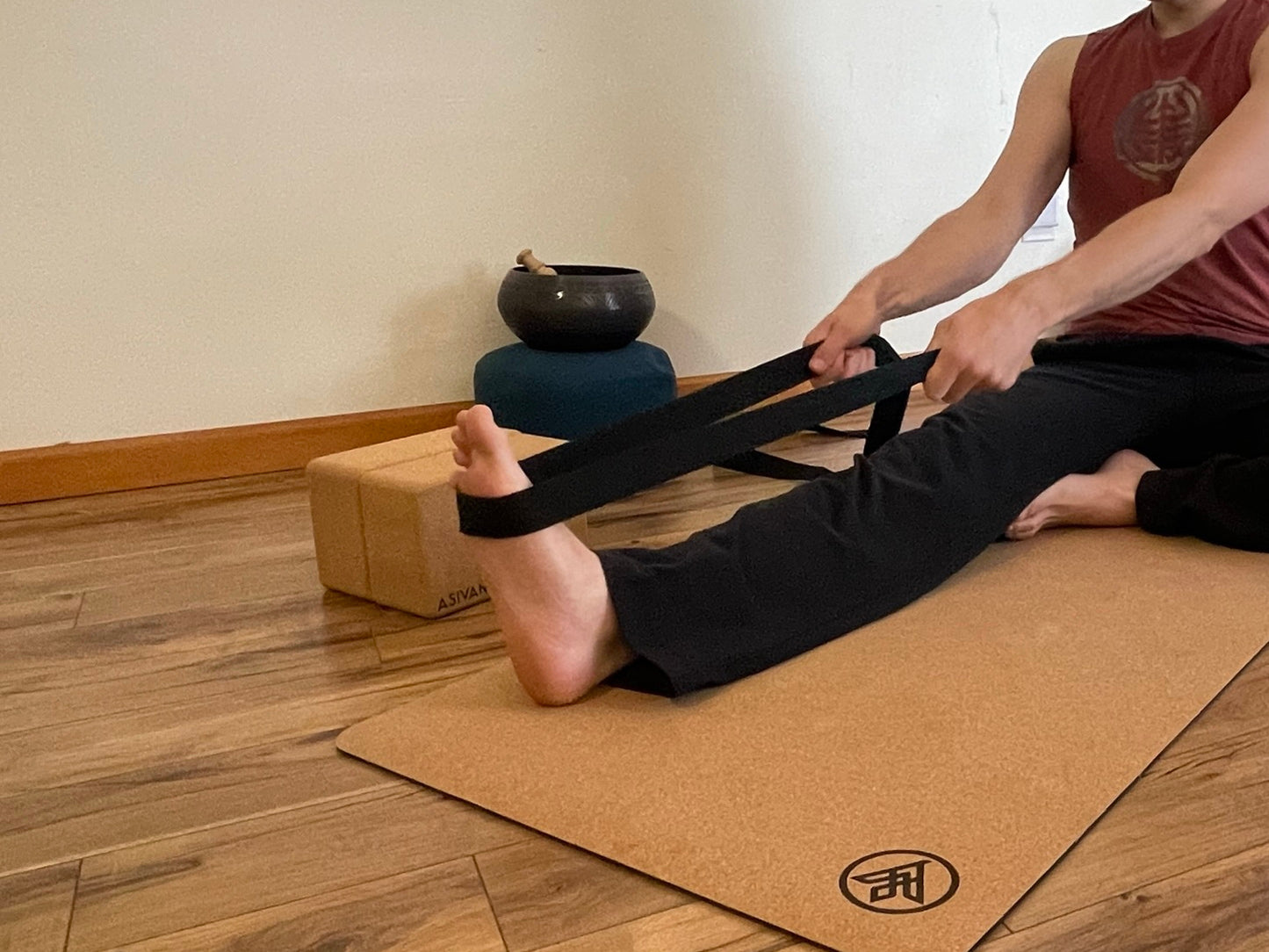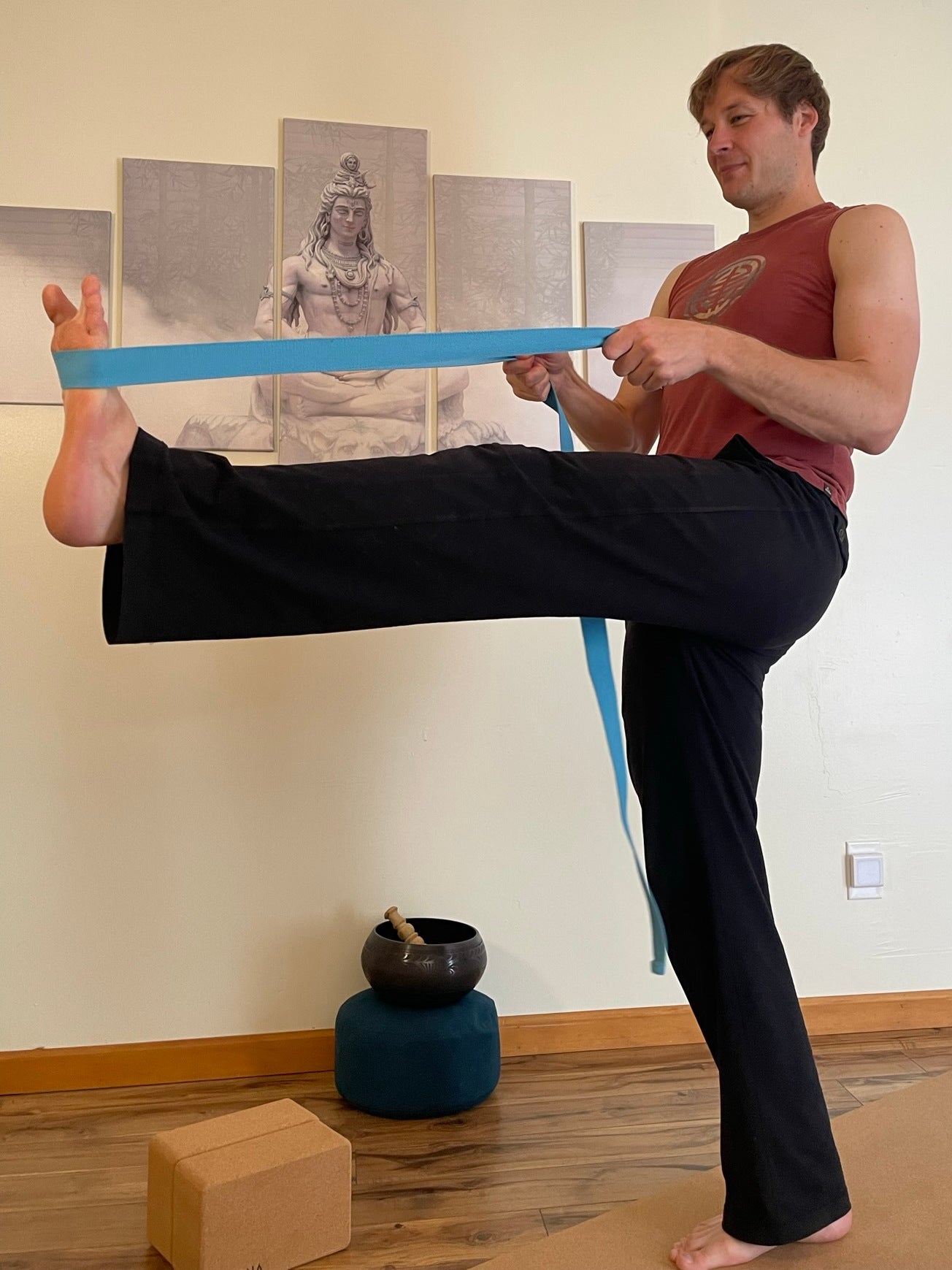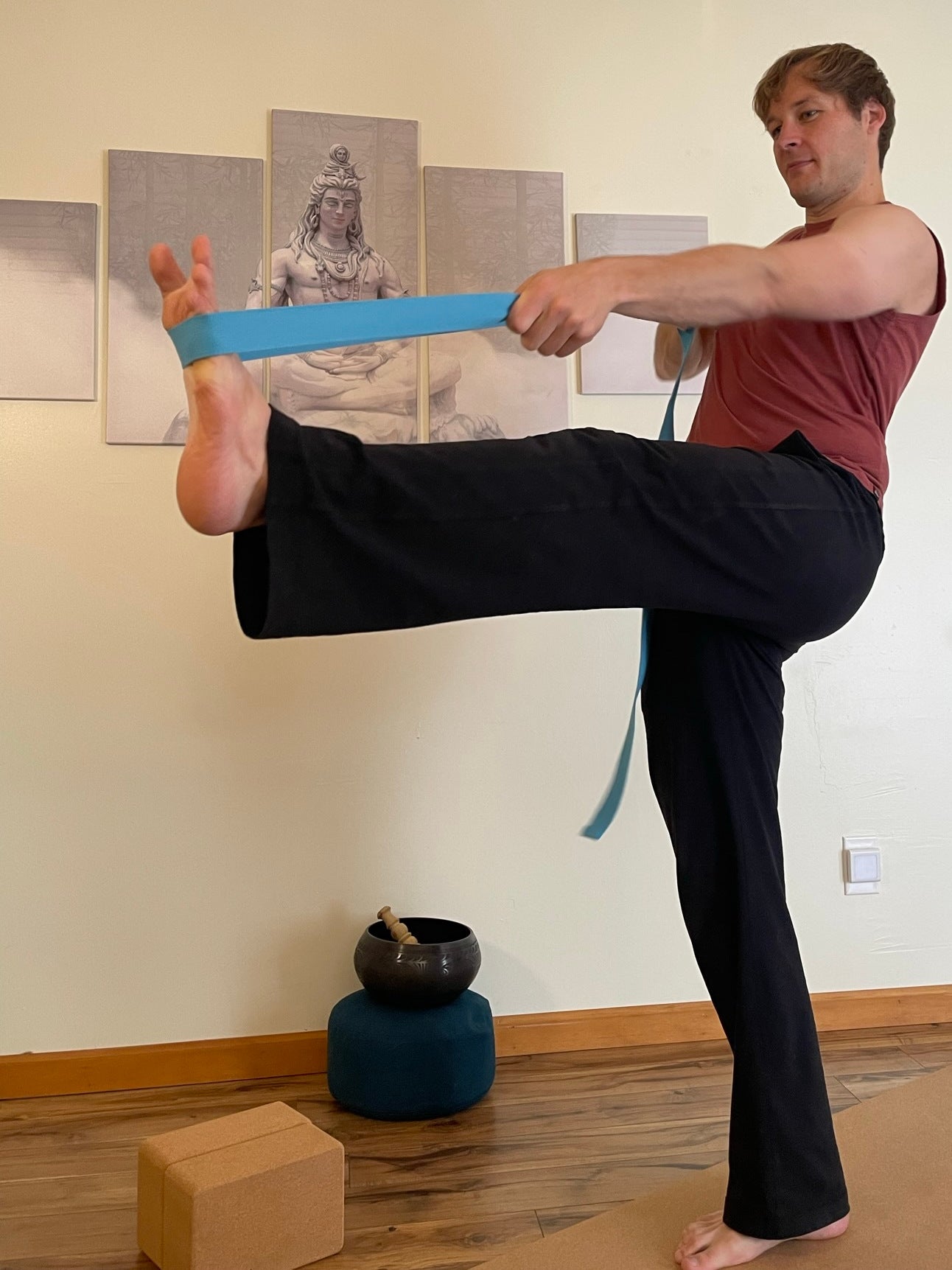 Find Your Alignment
Amplify your flexibility and align with your yoga poses in confidence.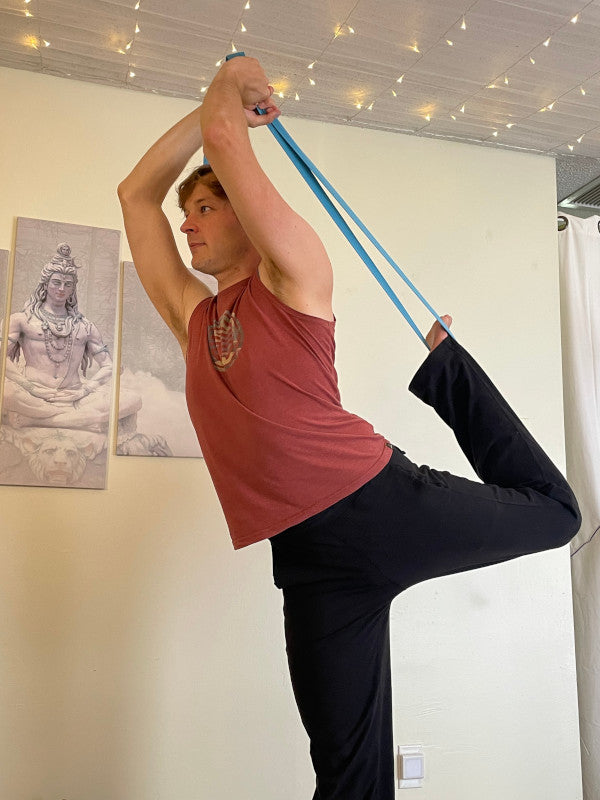 Your Odyssey is Here, Yogi
Embark on your yoga journey with your Odyssey yoga strap.
Designed for yogis who are passionate about expanding their practice, this versatile yoga prop is a key to deepen your stretches and improving flexibility safely.
Experience your self-confidence grow and foster your ability to embrace yourself.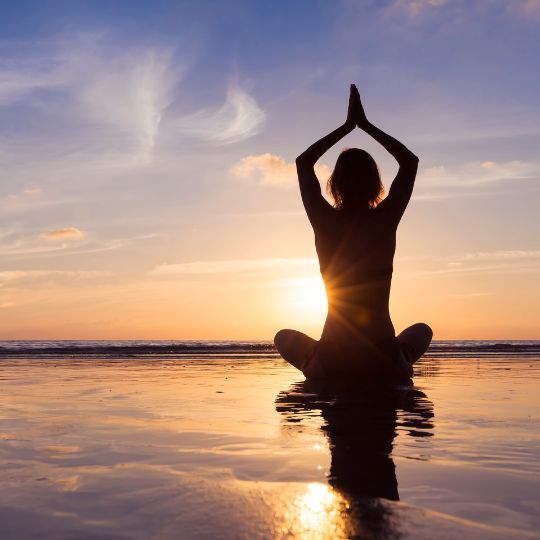 Discover New Horizons
The Odyssey yoga strap is your companion for a deeper exploration of yoga.
Whether you're immersing yourself in your local yoga studio or flying off to retreats and workshops worldwide, the Odyssey yoga strap is there to enhance your practice.
Discover new horizons in yoga while staying true to the path of your own alignment.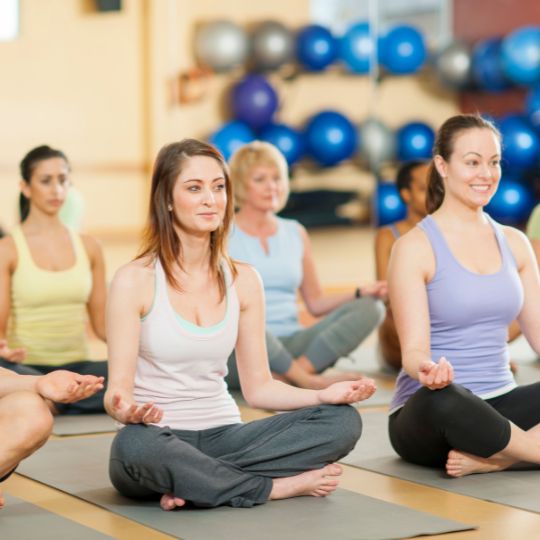 Your Studio's Trusted Companion
Running a yoga studio takes a lot of devotion and effort but it's about the love and community you create.
And I know you want the best yoga props for your community.
Make the Odyssey yoga strap part of your yoga studio, a testament to your dedication to quality, sustainability, and the yoga lifestyle.
Wholesale for Yoga Studios
Unlock Your Flexibility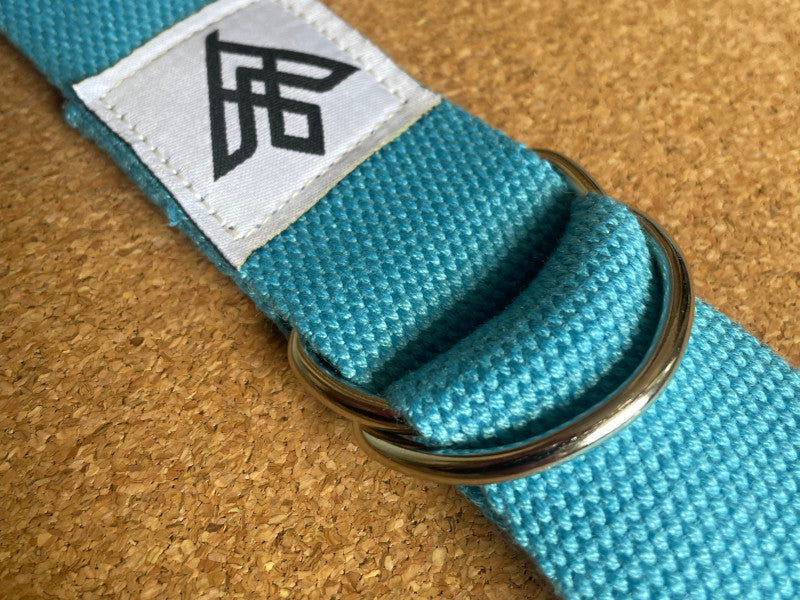 Expand Your Yoga Practice

Unlock the full potential of your yoga journey with the Odyssey yoga strap.

This versatile yoga prop lets you delve deeper into your poses and enhances your overall flexibility.

Its firm, non-slip grip gives you the confidence to stretch maintaining proper alignment safely, making each session an opportunity to discover new aspects of your practice.
Enhanced Yoga Practice, Every Level

Whether you're just getting started or you're refining a specific yoga pose, the Odyssey yoga strap is designed to elevate your yoga experience.

The Odyssey's versatility supports everything from basic pose alignment and warm-up stretches to advanced postures and physical therapy routines, making it an indispensable companion on your path to self-mastery.
Seamless Flow, Easy Adjustments

The Odyssey yoga strap prioritizes your yoga flow.

With its intuitive D-ring buckle, you can adjust your strap quickly and effortlessly, without breaking your concentration.

Focus on your breath, alignment, and the rhythm of your practice, and let your yoga strap handle the rest.
Durability for Your Journey

The Odyssey yoga strap is your steadfast companion, crafted to stand the test of time.

Its robust construction ensures you can count on it for consistent, reliable support, no matter how intense or gentle your practice might be.

Focus more on your journey and worry less about wear and tear with this durable yoga prop.
Sustainably Upcycled Material

The Odyssey yoga strap is more than just a yoga prop for a better yoga practice—it's an ideal upcycled use of recycled polyester.

Crafted from recycled polyester, it embodies the principles of sustainable living.

Every time you use this eco-friendly strap, you're contributing to waste reduction and resource conservation, aligning your yoga journey with your care and respect for our shared environment.
Frequently Asked Questions
Can I use a yoga strap to improve my posture during my practice?

Yes, a yoga strap can help improve your posture by providing support and alignment assists during your practice. Using a yoga strap can help you maintain proper form and prevent overextending or straining muscles, leading to better overall posture.
Are there any precautions or safety measures I should be aware of when using a yoga strap?

When using a yoga strap, avoid pulling or tugging too forcefully, as it may cause injury. Always listen to your body and avoid pushing yourself beyond your comfort level. Ensure the buckle is securely fastened and check for any signs of wear or damage on the strap before each use.
Can I bring my own yoga strap to a class at my local yoga studio?

Generally, yes, you can bring your own yoga strap to a class at your local yoga studio. Most studios allow and even encourage students to use their own props for hygiene and personal preference reasons. However, it's always a good idea to check the studio's policy before bringing your own yoga strap to class.
Is a yoga strap suitable for beginners or only advanced practitioners?

A yoga strap is suitable for practitioners of all levels, including beginners and advanced yogis. For beginners, a yoga strap can provide support, stability, and alignment assists, making it easier to learn and practice poses correctly. For advanced practitioners, a yoga strap can help deepen stretches, enhance flexibility, and make challenging poses more accessible.
Unlock your flexibility and enhance your yoga practice with the Odyssey Yoga Strap crafted by Asivana. This versatile yoga prop is designed to improve your flexibility, provide support during your yoga practice, and enhance your overall yoga experience. Crafted from recycled polyester, this durable yoga strap is adjustable to suit yogis of all levels. Whether you're looking to deepen your yoga poses or need a reliable strap for support, the Odyssey Yoga Strap is your ideal companion. Discover the benefits of using a yoga strap and elevate your practice today!